12718
Holdsworth, David
Trobriand Islands Papua New Guinea
Rigby Limited
Very good.
7.25 x 9.5 inches, color photos of Trobriand people and place with one map.
Trobriand Islands, Papua New Guinea
$25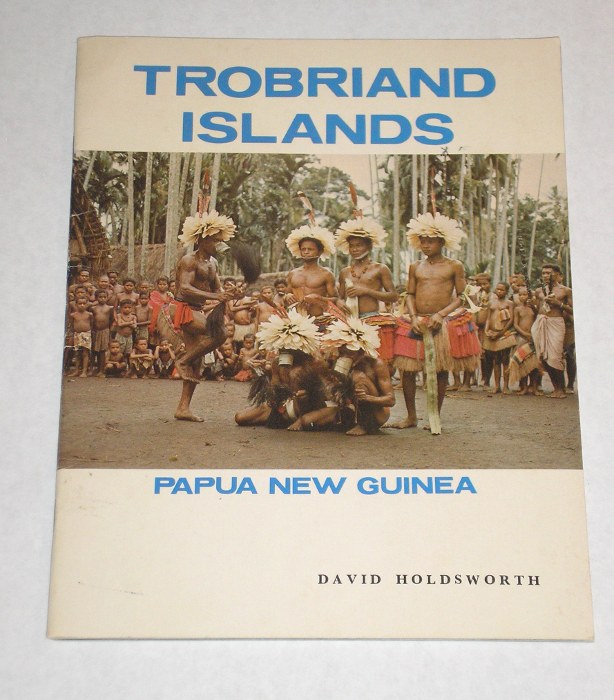 9259
Lewis, Winnifred
Islands Of The Western Pacific
The Macmillan Company 1950 hardback first printing with 312 pages, b&w photos and a glossary.
Good. Covers are lightly worn. Edges and back of spine show some wear. One page has a yellowing tape repair. One folded page, occasional folded page corner. Blank school district stamp inside, another small name stamp. No dust wrapper.
Islands of the West Pacific. There are many b&w photos and a glossary.
Islands, West Pacific, Fiji, New Caledonia, New Hebrides, Solomon Islands, new Guinea, Philippines.
$20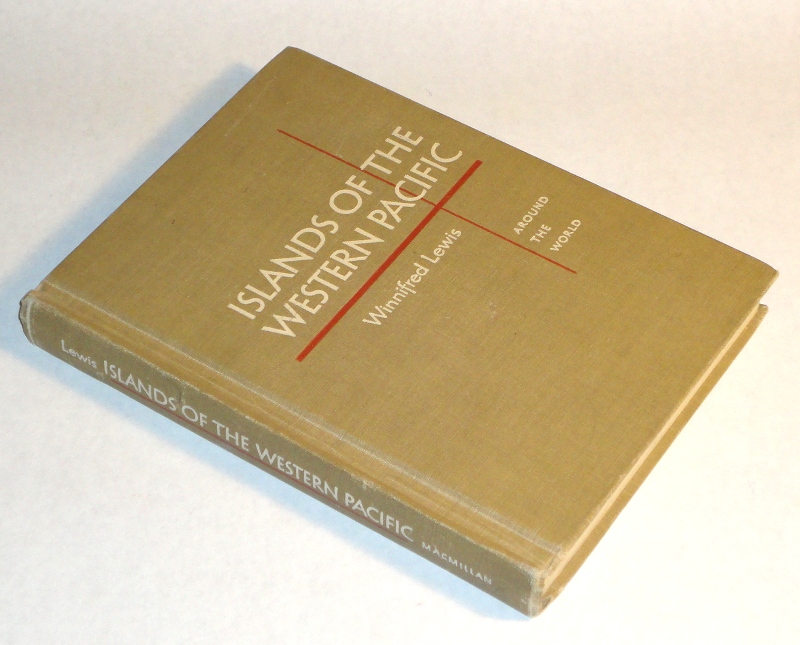 7098
Tennent, George J., William O. Hay, Matt. J. Fox
Displaying Australia and New Guinea
Australia Story Trust 1945 WW2 with 256 pages and wonderful photos. 9 1/2 inches by 12 1/2.
Good to very good with light wear top and bottom of the spine. No dust wrapper.
Australia and New Guinea
Australia , New Guinea
$20